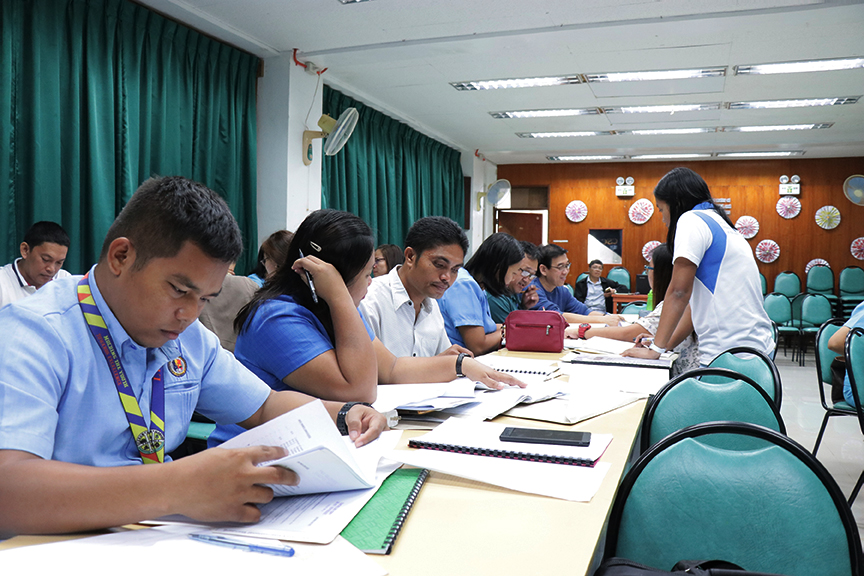 Internal auditor course held
International Standard Organization
To re-tool internal auditing knowledge of selected personnel and officials of the Catanduanes State University (CSU), the Internal Audit Services (IAS) Office, this University, conducted on February 5-6, 2020 the ISO 9001: 2015 Internal Auditor Course.
Engr. Rafael O. Santelices, Administrative Officer V and Management Audit Analyst III of IAS was the Resource Speaker during the two-day activity in which Dr. Minerva I. Morales, SUC President III gave her message to select participants prior to seminar proper.
The seminar covered the following topics: Fundamentals of Quality Management System (QMS), ISO 9001 terminologies and requirements, Auditing the ISO 9001: Principles and Techniques. Workshops were also conducted during the session concerning concepts and terminologies and understanding ISO 9001 terminologies.
The participants were also exposed on workshops on Expected Objective Evidence, Role Playing, and Writing Non-Conformity Reports. Prof. Ma. Theresa E. Sarmiento, VP-AFA and ISO Chairperson expressed acknowledgment for the said initiative during her closing message on the second day.
---